Sellers
Is Solar a Good Investment in 2023?
Solar is often the most challenging-and misunderstood-feature attached to many of the homes we sell. Sellers think it's naturally a positive because it (usually) saved them money. Often it a positive though and choosing the wrong solar arrangement can be a real disappointment without knowing what you are doing. We now have a simple handout to explain in plain English what options you have and this video should help too. Watch!
How Does Solar Energy Work?
Sunlight falls onto Solar panels and with the help of a component called an inverter, the energy generated by the sun is converted into energy that powers your home. This component, the inverter, takes direct current, sunlight, and changes it into alternating current.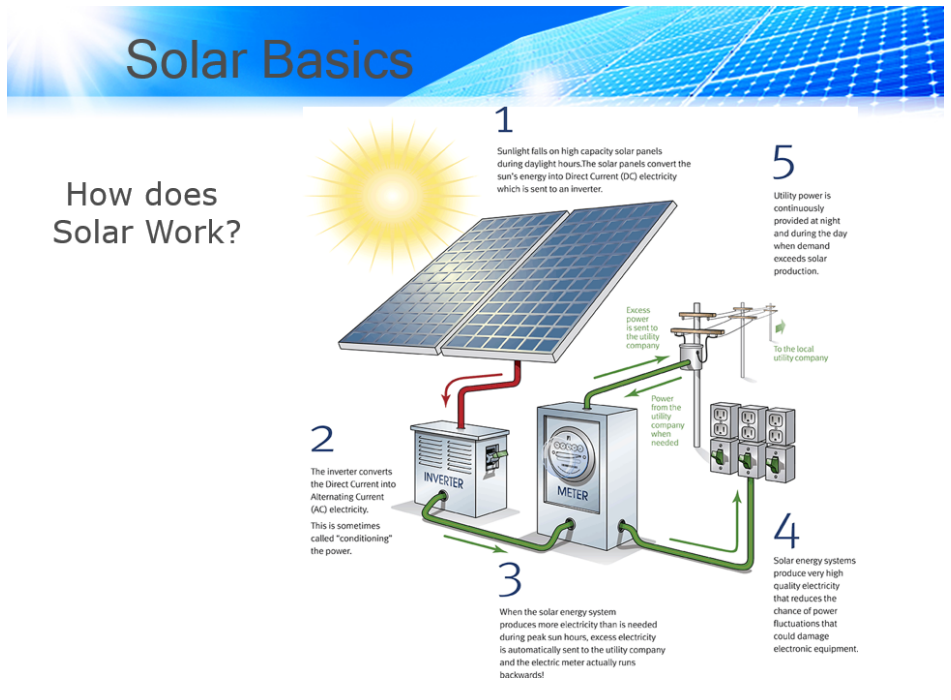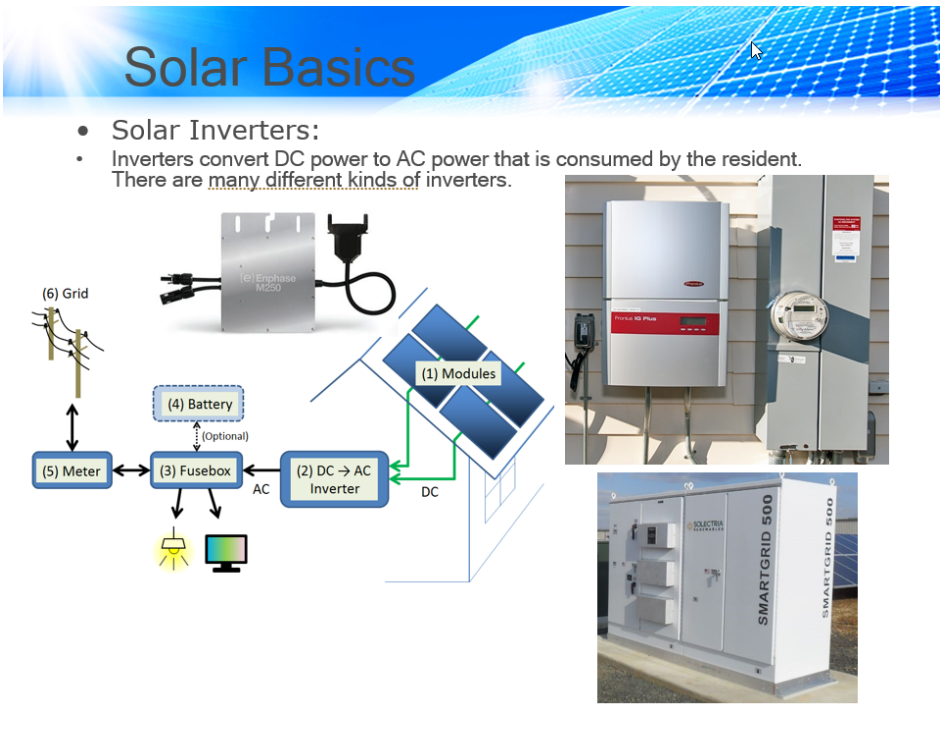 The Federal Government is so behind people getting Solar that the tax credit not only increased from 26% to 30% but was extended for 10 years. If Solar is bought correctly it should take the place of your utility bill. With the exception of a $30 bill for the privilege of having a Solar system on your home, called a Non-Bypassable-Charge. With all the push towards Solar and electric vehicles, the California Public The Utilities Commission voted on and PASSED a Net Billing tariff, commonly referred to NEM. Currently it is now NEM 3.0. NEM 2.0 is scheduled to sunset (end) on April 13, 2023. This affects customers of Edison, PG&E, and SDG&E. Net Energy Metering, or "NEM", is a special billing arrangement that provides credit to customers with Solar systems for $0.30per kWH under NEM 2.0.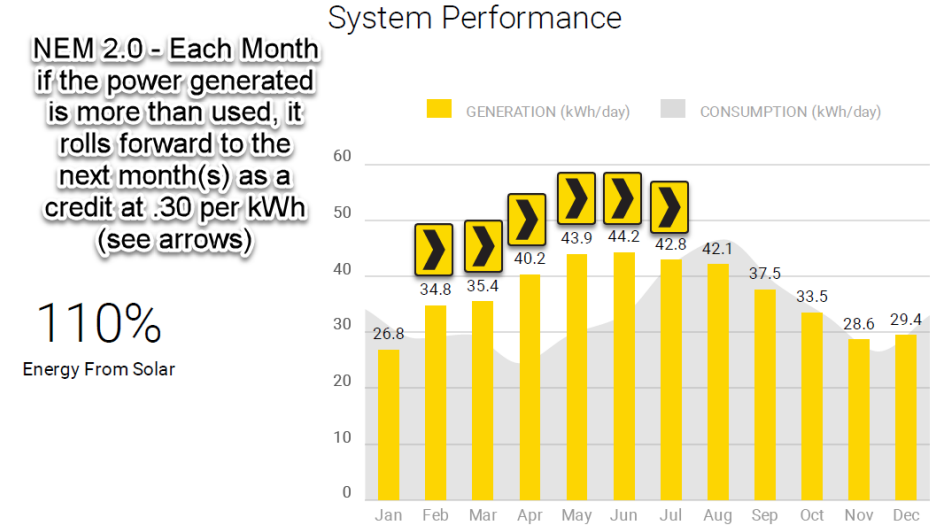 April 13th is the very last day to submit a completed interconnection application to be enrolled into NEM 2.0. This new tariff affects customers of Edison, PG&E and SDG&E.
Under NEM, the customer's electric meter keeps track of how much electricity is consumed by the customer, and how much excess electricity is generated by the system and sent back to the electric utility grid. Over a 12-month period, the customer has to pay only for the NET amount of the electricity used over and above the amount of electricity generated by their solar system. At any time of the day, a customer's solar system
At any time of the day, a customer's solar system may produce more or less electricity than they need for their home or business. When the system's production exceeds the customer demand, the excess energy generation automatically goes through the electric meter into the utility grid, running the meter backwards to credit the customer's account.
Think of this as excess phone minutes that are carried forward for use next month. We used to be thrilled when we hadn't used all of our phone minutes.
At other times of the day, the customer's electric demand may be higher than the renewable energy system is producing, and the customer relies on additional power needs from the utility. Switching between the solar system's power and the utility grid power is instantaneous-customers never notice any interruption in the flow of power.
Going from NEM 2.0 which expires on April 13, 2023, to NEM 3.0, your exported average credit goes from $0.30 per kWH to $0.05 per kWH. If you get into the NEM 2.0 you are grandfathered in for 20 years.
Basically with the change from NEM 2.0 to NEM 3.0, a customer's energy credit goes down by roughly 75%.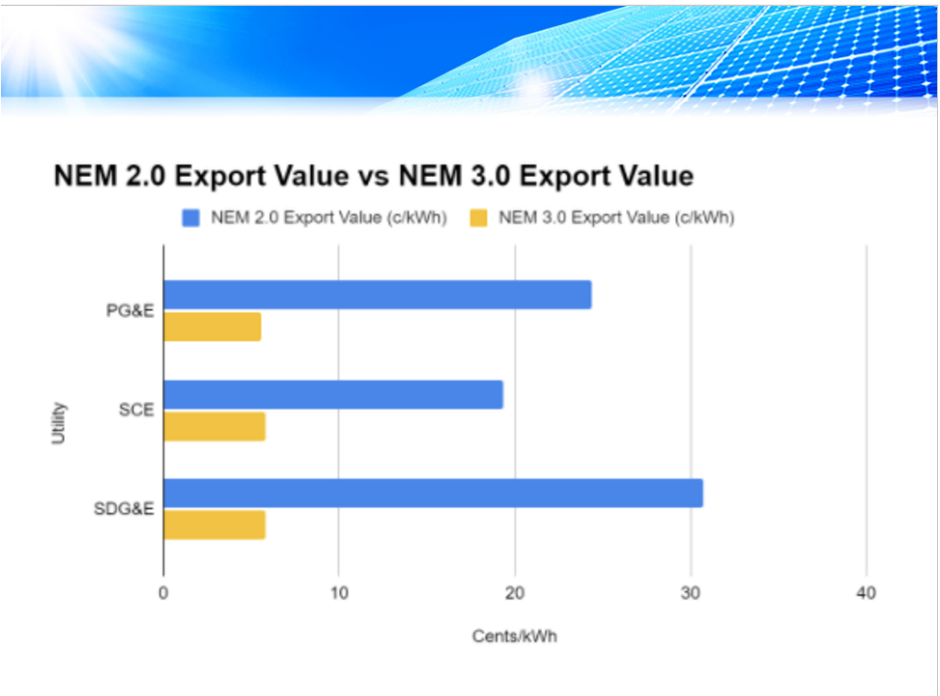 There are always lots of questions, is my house good for Solar, should I buy, lease or what should I do? What are the warranties? Will the companystill be around? To buy or lease? A quick rule of thumb is if you pay taxes, you should buy. Oftentimes people who have leased haven't gotten the right size system for their home and it is additionally a nightmare when selling the home. It honestly comes down to the company you deal with.
A local company based in the Santa Clarita Valley, Solarverse.com, Energy Solutions, owned by Tim Pluma, popularly known on Facebook as Solar Tim, brings multiple quotes for residential and commercial customers throughout California who are looking for the best equipment and prices. They take the time to learn the customers current and future needs so they can get the right system.
Tim is called upon by many local realtors to help with solar questions for clients. His local Senior Account Rep is Mary Elizabeth Glosup. She is available to answer any questions you have to see if solar is a fit for you and to help you get into the NEM 2.0 to get you the best bang for your buck. Mary Elizabeth's number is 805-390-5435.
Let Us Help You
With Your Next Move